Master the art of media planning with SRDS Academy certifications.
Agencies and brands rely on SRDS to find and compare digital and traditional media across business, consumer and geographic audiences and make informed advertising decisions. With SRDS Academy courses, SRDS users will learn how to identify, evaluate and plan cross-channel advertising campaigns using critical advertising data and metrics reported in the SRDS.com platform.

The SRDS Academy self-paced learning program provides expert SRDS instruction, course exams, reference materials and resume-enhancing certifications.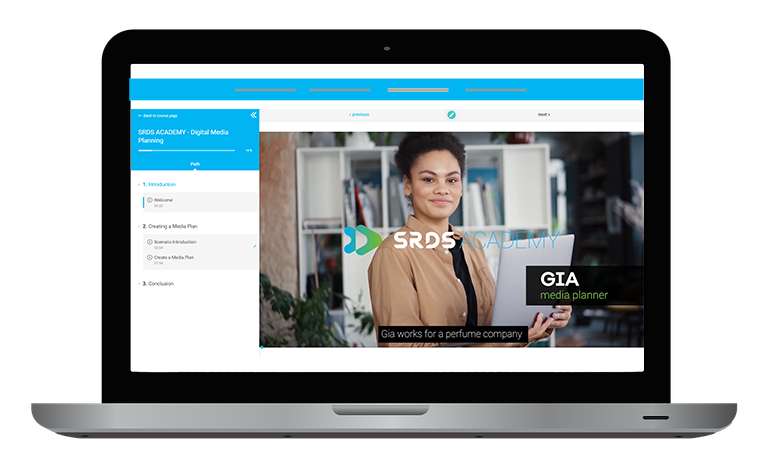 LEARN TO:
Navigate the media landscape
Plan smarter campaigns
How to Get Certified
Watch the lesson videos for each of your enrolled courses
Pass the end of lesson exams
Receive your certification and add it to your resume and LinkedIn Profile
Our Courses
Follow along with media planners through realistic scenarios to see how they answer their client's challenges using SRDS.
ADVANCE YOUR TEAM | ADVANCE YOUR KNOWLEDGE | ADVANCE YOUR SKILLS | ADVANCE YOUR CAREER
Created with